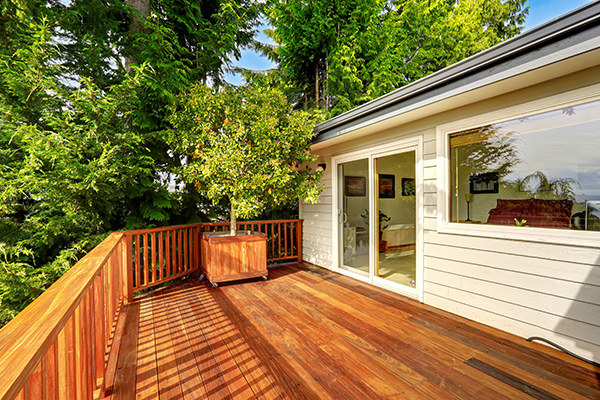 When the weather is nice, the image of grilling out, listening to music and enjoying the weather with family and friends is on the mind of many people especially during the warmer days of the year. A deck   by design is used to be an extension of the house creating more enjoyable space. Whether you need deck repair from boards that are splitting and warped, nails popping up causing potential harm, wobbly steps and railings or an all out major overhaul and rebuild, call us today.
Our decks are built to code, utilizing the highest quality pressure treated wood and other various quality materials providing a solid, sturdy design. With options that allow you to create functionality of sweeping or blowing leaves off the deck, providing the necessary protection for your kids safety or adding the "Wow" factor image of having a solid deck to increase the value of your home, your new deck will create memories lasting a lifetime.
Call us today at 678-908-0067 to have one of our deck specialists discuss your image of the ideal deck.