Professional House Painting Woodstock GA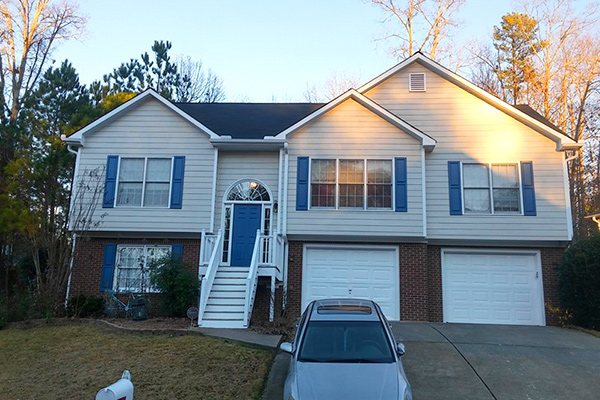 The purpose of painting the interior or exterior of your house is to improve the aesthetic appeal while protecting it from damage by water, rust, corrosion, insects or mold. Our 9-step process is designed to not only provide you with the best quality paint of your choice, but to also apply with the utmost professional standards to give you the high quality look you desire. You pick the paint colors and we will do the rest. Residential Property Preservation is professional painting company serving Woodstock GA and Cherokee County.
Chris was patient throughout the decision making process. …
After buying a new home, we needed a whole interior repaint and a kitchen backsplash replaced. This was a big, complicated job that required expertise, patience, flexibility and of course, a good price. Chris Michaels and Residential Property Preservation offered the complete package! It was a frenzied time for us because of just having moved across country and being in a hurry to get into our new home, but at the same time going back-and-forth over decisions about the remodel. Chris was patient throughout the decision making process. He proved to be an invaluable partner by operating with great integrity, explaining all options, and offering essential insights.. He and his crew worked to deliver everything on time and within budget.
We are very happy with the work you did, it looks amazing …
Thank you so much Chris and your team for a fantastic job on painting the whole inside of our house. We are very happy with the work you did, it looks amazing.
I can definitely recommend Chris and his team. They are very professional and painting was done and completed it in a very timely manner. They also did a nice job of cleaning up the areas they worked on.
True professionals, great customer service …
Chris and his crew went above and beyond our expectations ensuring our home was repaired and painted perfect. From our first sit down meeting with RPP, we knew they were the guys we wanted to paint our home. True professionals start to finish. Thanks again, Residential Property Preservation!
I'm really glad we had it done …
I was dreading having to get the interior of our house painted. Two story foyer, two story living room, and everything else. I had several quotes but Chris' came in with honesty. So it took less than a week for his crew to paint this large house and the ceilings too. Even repaired some drywall in the garage where we had had a small leak. My honey do list was accomplished and as I put up holiday decorations I'm really glad we had it done. Great crew and great experience. Feel free to PM me to talk if you're considering working with RPP. Now if we can save up to finish out the basement and have Chris work on it too.
Such a great job …
Chris and his team did such a great job painting the exterior of my Woodstock house. The crew was on time each day, worked hard, worked fast and cleaned up after they were done. I highly recommend that you use RPP and will be singing their praises to friends and clients of mine.
Exterior House Painting at a Great Price
Residential Property Preservation is the interior and exterior painting company in Woodstock to call first. We're bonded, licensed, insured and guaranteed to do the job right the first time. We'll come spruce up any exterior paint job and give it the care and attention it deserves. We can match your existing paint or shake things up a bit and with a brand new color palette. If you have photos of a home that inspires you, please share it with us so that we can do our best to achieve the same look for your residence. Our painting services are sure to please!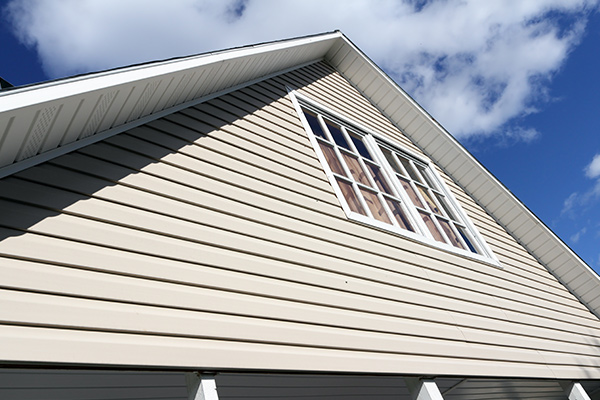 Residential Property Preservation just finished painting my Mother's front porch today and did a great job. Looks like a different house! All work done right on time and at a great price. Thanks!
creative Interior Painting Ideas, Too
For the interior of your house, a fresh coat of paint will liven up any room. Want to have a little fun? Try mixing it up with duo-tone walls – two shades of paint in the same color family. Add dimension and intrigue, especially to smaller hallways and bedrooms, all while creating the illusion of more square footage! For a more subtle version of this look, use the same color with a combination of a flat and satin finishes. The final step is to freshen the paint on window sills and door jams. When you're looking for painters in Woodstock, call us today for more ideas and professional interior and exterior painting services!
Professional House Painters for You
Call Residential Property Preservation
Contact Us Today!
Call us today for a free painting project estimate and to discuss how we can make your house stand out.
Professional painting contractors serving Woodstock, Town Lake, Holly Springs, Canton and Cherokee County.