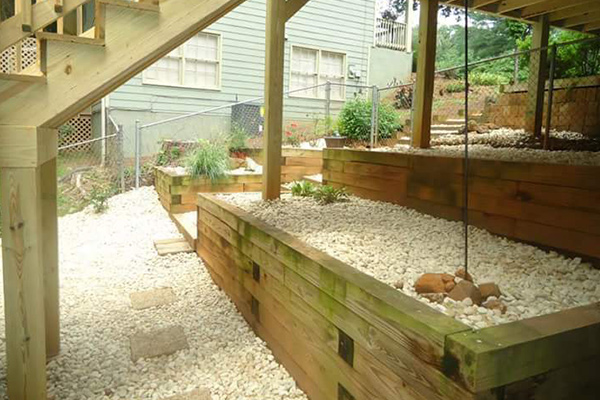 The first thing you view when you drive up to property is the landscaping. Curb appeal is one of the first things that investors, real estate agents, potential buyers and yes, HOA associations notice. From lawn maintenance, landscape design, mulch, pine straw, river bed rock installation and an assortment of bushes, shrubbery and plants, allow our residential landscaping company to provide a fresh new look to your property. Help prevent erosion on your land and protect the aesthetic beauty by implementing one of the many strategies of landscaping and lawn maintenance. One phone call is all it takes to be on your way to building a new landscape that will earn you "Property of the Month." Call us today at 678 908-0067 to schedule a landscaping analysis of your property.
Thanks to Chris and his landscape and design for my back yard, I was able to add extra beauty and value to my home. It added the extra touch needed to make my home more marketable. I was able to sell my home shortly after the work was completed. I am truly grateful to Chris for his professionalism.
Dorsey
Serving Cherokee County & Metro Atlanta
Contact Us Today!
Call us today for a landscaping consultation. We work closely with you from the initial design consultation until the project is finished properly. Our team will be with you every step of the way to insure your landscape vision is realized.
For beautiful landscaping Woodstock GA homeowners call Residential Property Preservation.